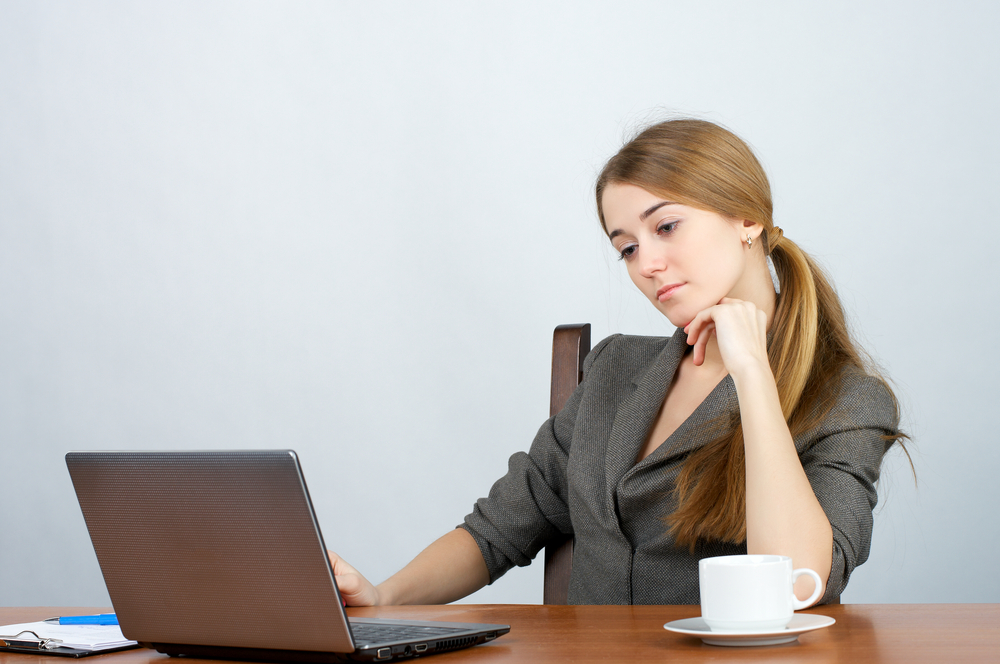 Graduates and self-employment written by Janice Montgomery.
Having a degree helps to improve your chances of getting a well-paid, professional job, but employers are also looking for evidence of extracurricular activities and employment experience.
Employers will look at your CV to see what qualifications you've achieved, but they will also want more specific details about your individual skills, aptitudes and potential. You'll need to be able to articulate your skills and experience in order to persuade employers of your potential, but first you need to know what they're looking for.
So what skills do employers want?
A report by the Confederation of British Industry (CBI) identified seven key employability skills sought by graduate employers1: self-management, team working, business and customer awareness, problem-solving, communication and literacy, application of numeracy, application of information technology. Employers also looked for a positive attitude and an enterprising mind-set. Here we take each of the transferable skills above and identify some of the ways graduates can demonstrate them to employers:
Self-management includes accepting responsibility, managing your own time, assessing your own performance to identify strengths and areas for improvement.
Activities to develop and demonstrate self-management:
Carrying out self-directed projects as part of your degree
Balancing a range of activities alongside studying
Initiating a campaign, event or activity as a member of a student society
Contacting companies to arrange work experience or work shadowing
Teamwork is about how you relate to colleagues and co-workers. Good teamwork involves establishing rapport with your colleagues; communicating; helping out when colleagues are busy; accepting help; being reliable; anticipating others' needs; and recognising and appreciating others.
Activities to develop and demonstrate teamwork:
A part-time job or placement where you work in a team
Team sports, music and drama activities
Sitting on a committee for a student or voluntary society
Volunteering as part of a team
Organising an event or activities with others
Participating in a group project as part of your studies
Business and customer awareness includes having an understanding of how a business operates, how your role impacts upon the business, the market the business operates in and how you deal with clients, customers and service-users to provide customer satisfaction.
Activities to develop and demonstrate business and customer awareness:
A part-time job or involvement in a small business
A sales or fund-raising job, especially if you have targets to meet
Involvement in Students in Free Enterprise (SIFE) or other enterprise or small business societies
Managing the budget for a student society or event
Problem-solving is about how you identify and approach problems, and set about finding and implementing solutions.
Problem-solving is at the heart of mathematical and engineering disciplines, but there are lots of examples of problem-solving.
To demonstrate problem-solving, think about a project or activity where you encountered difficulties and reflect on how you dealt with them. How did you identify the specific problem, and how did you find a solution? Was it successful? What would you do differently next time?
Communication and literacy includes listening to others, asking for information, and getting your message across, both of which are also important parts of teamwork and customer awareness. The ability to communicate effectively both in written and verbal forms is vital in all employment circumstances. Communication is fundamental when demonstrating your skills to employers.
Activities to develop and demonstrate communication skills:
Written work and presentations submitted as part of your degree
Voluntary or work opportunities which depend on face-to-face or telephone contact
Learning and using a foreign language
Customer service roles, especially if you resolve problems or deal with high volumes of customers
Blogging and using other social media tools, personally or professionally
Application of numeracy includes manipulation and analysis of numbers, statistics or other mathematical, financial or quantitative data. Not all jobs require high levels of numeracy, but it is a very marketable skill if you undertake a degree with a strong quantitative element.
Application of information technology is about basic IT skills (email, use of the internet, Microsoft Office, some use of social media) which most graduates are expected to have. In addition, think about the IT skills you may have developed which not everyone will have, and how you can demonstrate these:
Use of social media as a marketing or communications tool
Use of specialist software appropriate to your area or sector (Excel, SPSS, SAGE, Photoshop, Illustrator, Vivo, LaTeX, computer-aided design)
Use of programming or coding languages (HTML, C++, C#, JavaScript)
Remember to think of these as transferable skills: you may not have used the exact programming language that a job description is asking for, but if you know two or three others, your chances of picking up a fourth is much better than that of someone who has no knowledge of programming.
It is essential to be proactive and engage in interests and work experience alongside your degree to help enrich your life and your CV. Visit your university careers service for more information on skills development and how to demonstrate these effectively to employers.
References
CBI (2012) Learning to grow: what employers need from
education and skills – Education and skills survey 2012.
London: CBI
Remember, most large employers use a competency interview as one of the initial stages of recruitment. A competency interview will consist of asking you to provide evidence that you have the competencies they deem necessary. For instance if the competency interviewer was looking at 'Self Management' and 'balancing a range of activities alongside studying', you may be asked several questions, one of which may be a question along the lines of: 'Give me an example of when you were involved in a multi-task situation with conflicting demands. How did you manage it?'. Or, 'Describe a situation where you needed to influence different stakeholders who had different agendas. How did you do that?' to provide evidence of your communication skills. If you would like to experience a competency interview in a practice environment, please give Indigo Hare a call or drop us a line.